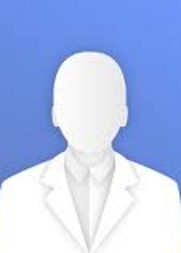 China Science Patent Trademark Agents Ltd
(CSPTAL)
Summary
China Science Patent Trademark Agents Ltd (CSPTAL) is one of the leading and largest IP firm in China. Founded in 1984, one year before the Patent Law of China was enacted, the firm has a group of the most experienced patent attorneys of the country, working together with the continual addition of bright and well-educated young attorneys and technical staff.

Recognized for its quality services covering all the aspect of IP practices, especially for the strong technical competence, the firm enjoys its long-term business relation with clients and associates all over the globe.

China Science Patent & Trademark Agent Limited (CSPTAL) is a leading intellectual property law firm in China. The firm focuses its practice solely on Intellectual Property Law, including patent, trademark, copyrights, unfair competition, domain name registration and related litigation and transactional matters.

CSPTAL is a private law firm and the firm's predecessor was founded in 1984, when China first adopted patent laws, as the Patent Agency of the Chinese Academy of Sciences (CAS), the leading and most comprehensive research institute in China.

CSPTAL, Currently, has 140 members, with 55 patent attorneys, 8 trademark attorneys and 11 attorneys at law. The firm's strong patent practice is backed by experienced professionals who are both top-rated scientists and engineers in their respective fields at the CAS and among the first groups of trained and qualified patent attorneys in China. For example, 9 attorneys at the firm hold the academic title of professorship; 45 attorneys hold Master's degrees or higher; and 8 attorneys are formal patent examiners at SIPO. Over half of the attorneys have received professional trainings in various patent offices or law firms in the United States, Japan, Europe, or Canada. Therefore, the firm's professionals not only are experienced in Chinese IP law and practice, but also understand the clients' needs from an international perspective.

CSPTAL has an active and vigorous trademark and copyright practice, which is based on the understanding that a critical aspect of any business today is the creation, maintenance and protection of its trademark, domain name and copyright portfolios.

Over the years, the firm has also earned a reputation forits strong IPlitigation practice. The litigation team provides proactive representation for clients whowish to enforce or defend their rights through both administrative and court proceedings.The professionals' knowledge inboth technologies and legal proceedings enable them to represent clients effectively and efficiently in all fields of intellectual property.

CSPTAL has access to computer databases that make rapid, in-house search services available. And also our office is located only three kilometers from SIPO, an ideal place toprovide immediate access to SIPO, and it also creats favorable conditions for frequent contacts between the patent attorneys and SIPO examiners.
Mission Statement
Undergoing a steady boom of the business in the past 10 years, CSPTAL is persistent in the commitment to its values of Reliability, Integrity, Quality and Efficiency!

AREAS OF PRACTICE
none specified
Web Site
Size Of Firm
100 or more attorneys
Headquarters
China Science Patent & Trademark Agent Ltd.
Add:25F., Bldg. B, Qinghua Tongfang Hi-Tech
Plaza, No. 1, Wangzhuang Rd.,
Haidian District, Beijing 100083, China
Tel:
Fax: +86 10 8237 8400 /8237 8485