Borsam is a full service intellectual property law firm in China dealing with prosecution, litigation, transaction, and consultation services relating to Patents and Trademarks with experienced and sp...
size: 20 - 50 attorneys

It is a firm of outstanding capabilities, keen intellects and extraordinary desire to deliver superior and unparalleled legal services with more emphasis on Chinese intellectual property and commercia...
size: 20 - 50 attorneys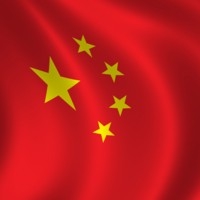 Guangdong DeLiang Law Office is one of partnership law offices directly under Guangzhou Judiciary Bureau with 14 full-time and part-time laywers and legal servicers, 10 business consultants of relevan...

China Science Patent & Trademark Agent Limited (CSPTAL) is a leading intellectual property law firm in China. The firm focuses its practice solely on Intellectual Property Law, including patent, trade...
size: 100 or more attorneys

China Sinda is a well established Chinese IP firm of a size to rival any boutique IP firm in the US. Located only meters away from the Chinese Patent Office in Beijing, the firm can file patent appli...
size: 100 or more attorneys

Our History: The firm was established in year 1997. The director, the chief executive senior partner of the company Mr. Hong Wang, has been conferred with the title of Top-ten Lawyers of Xi'an City an...
size: 1 - 10 attorneys
Founded prior to 1900, and "with over three thousand people operating from 26 offices in Europe, Asia and the United States, Lovells is one of a small number of truly international law firms and one o...
size: 100 or more attorneys
J & F Law Firm
SHANGHAI OFFICE 31 Floor Tower B Far East International Pl...
J&F PRC Lawyers is one of the leading Chinese law firms with its headquarters based in Shanghai. Our history dates back as early as 1985. Throughout our 20 plus years history, we have fostered one ove...
size: 50 - 100 attorneys

CCPIT PATENT & TRADEMARK LAW OFFICE is the largest full-service intellectual property law firm in China with the longest history. We have over 330 staff including more than 150 patent and trademark at...
size: 100 or more attorneys